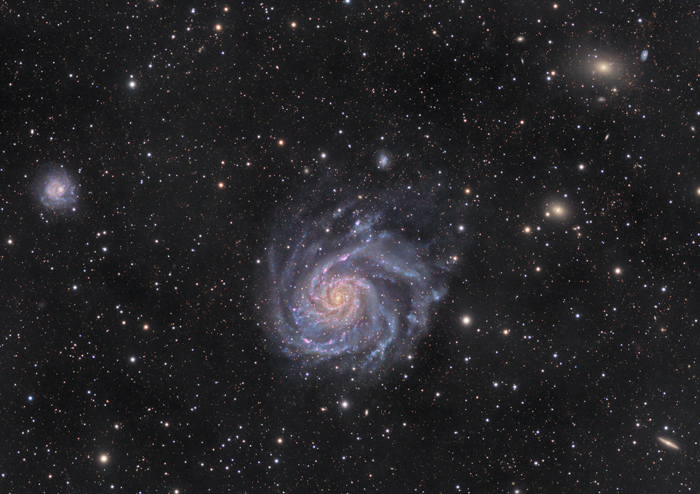 click here for a 70% size image, 2764x1824 (3262KB)
The total luminance image (2410 minutes) is shown below on the left and an inverted image for better visibility of the faint outer spiral arms is shown on the right side. Click on each to find a larger version.
Beside the faint spiral arms there is some background nebula is visible too. This area only shows some of that integrated flux nebula when the image contrast is strongly enhanced. This however also enhances the possible image calibration errors (i.e. flat field calibration). Although image calibration and background correction was done very carefully, some of the structures might still be due to bad image calibration. A comparison of the IRAS survey images (low resolution) however confirms most of the structures seen here.